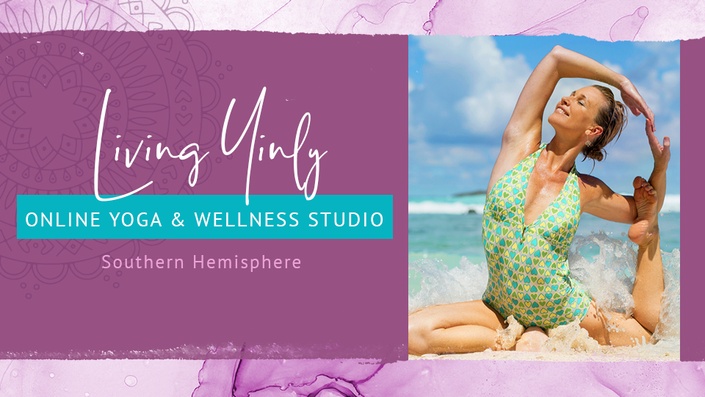 Living Yinly - Southern
Online Yoga Studio - Bringing Bali Bliss to you! (Southern Hemisphere)
Enroll in Course
Are you a busy human who needs a few minutes of relaxation to bring yourself back to balance, calmness and bliss? However, you don't have the time to go to a yoga class and don't know where to start doing meditation or yoga on your own at home!
Imagine taking some much needed 'me' time - checking in with how you are feeling - and being able to access a yoga sequence, breathing techniques & meditations to suit how you feel in that moment! Do you need some grounding, uplifting, energizing, or nurturing?

How beautiful would it be to choose - from a selection of themes, which are all inspired by and created in blissful Bali - the Yang or Yin Yoga & meditations you feel you need to enhance or create the physical, mental and emotional state you wish for that day.
Well, you can!

WELCOME TO YOUR 'LIVING YINLY' ONLINE YOGA & WELLNESS STUDIO
Life is so busy and rushed nowadays, and so we are always in that 'Yang' state of doing, pushing, achieving & striving. It is exhausting!
That is why each monthly theme in the 'Living Yinly' Yoga series, is based on how to 'BE' rather than 'DO'.

Therefore bringing more Yin to your Yang so you can come back to balance, reconnect with yourself, live your best life and SHINE!

We went live on the 23rd of September 2019. Because we focus on connecting to nature and Cyclical Living, this was an auspicious time. Why? Well, it was Spring Equinox (this is the Southern Hemisphere version - if you want the Northern Hemisphere version then click here)
As we continue through the year - each month, on the 1st of the month - I launch that month's themed content. However, you still have access to the previous months as well. Which means that together, we will go on a journey over a year. And, during this time you will have full downloadable access to x12 theme-based; Yang Yoga sessions, Yin Yoga Sequences, Meditations, Breathing techniques, Wellness Lifestyle Tips & Affirmation Cards... which make up the 'Living Yinly' Online Yoga & Wellness 2019/2020 Studio.

PLUS, I have decided, that you will not only have access during this year but FOR LIFE as well.
What a fantastic way to empower yourself to live life well!

So what does 'Living Yinly' actually mean?

Slowly, softly, gracefully, gently, compassionately, tenderly, mindfully, lovingly, patiently, consciously, peacefully, simply, deeply, carefully..... Yinly!
By bringing more Yin to your Yang, you are bringing yourself back into balance, you are reconnecting with yourself and you are living authentically to you and what your body, mind and soul needs in this moment!
We are all different, and at various different times in our lives, we might need more yang, or more yin to cultivate balance, freedom and bliss.
That is why in this 'Living Yinly' Online Yoga & Wellness Studio, I bring in some Yin and Yang practices which you can tap into, depending on your cycle, the season, the moon - and any other energies that may be affecting your current state.
However, the modern world is very Yang and so to balance the energy of 'striving, doing, pushing, achieving, succeeding' we need to cultivate more Yin into our lives consciously.
'Living Yinly' is about doing just that - being more gentle, slow, centred, compassionate and consciously inviting this calm energy into our lives and being.
In this Online Yoga & Wellness Studio I share ancient wisdom and practices (Yoga, Traditional Chinese Medicine, Ayurveda, energy healing, Balinese traditional healing) plus modern lifestyle tips and tools with you in a very down-to-earth and relatable way.
As you go through each month I will unveil yoga sessions and various wellness tips and tools which are simple, practical and yet hugely impactful. If you take some time out for yourself, slow down, tune in, let go & wake up - and implement what you learn by 'Living Yinly', I promise you, your life will change in a hugely profound and positive way.
I know, because each and every day I remind myself to 'Live Yinly'... and it has literally transformed my Life!
Now, if you are ready to implement what you learn, you will be empowered to do the same.
As my Yin Yoga teacher Nik Robson says "Slow down, Tune in, Let go, Wake up!"

X

As we will be going on a journey together for the year - journeying through the months, the seasons, the moon cycles and your own female cycle (if that applies to you of course) - each month is specifically designed for what is happening in that moment. That is why I have designed two versions of this Online Yoga & Wellness Studio - the Southern Hemisphere AND Northern Hemisphere version.
This is the SOUTHERN HEMISPHERE version. If you will be in the Northern Hemisphere most of the year, then click here to access the Northern Hemisphere Online Yoga & Wellness Studio
Each month has the following content:


Intro Video - Each month, I explain the theme for that month. I also include information on how I have merged Traditional Chinese Medicine (healing tools by focusing on specific meridians), working with cyclical living (seasons, moon cycle, your own female cycle), increasing prana & life force in your body through specific ancient yoga techniques, as well as giving you inspiring 'island style' wellness lifestyle tips according to the monthly theme.


Yang Yoga Session - A 25-35 min yoga asana video based on Hatha & 5 Elemental Yoga sequencing. Some months may include more of a Vinyasa style as it will be a more energizing month according to the seasons. Most of the time, the sessions will be aimed at your average human wanting to bring balance into their lives and will be simple Hatha Yoga sequences, but sometimes there will be more advanced sequences as well . Each yoga session is filmed in beautiful locations around Bali - bringing that Bali Bliss feeling to you, wherever you are in the world!


Yin Yoga Sequence - This includes audio of me speaking through a 1hr Yin session & then a PDF 'cheat sheet' to show you how the postures look, which you can print out and use when you are practising your Yin Yoga at home. I have created it this way because Yin Yoga postures are held for long periods of time (3min or more), plus Yin Yoga is very much about going inward, so watching a video can be distracting!


Breathing Techniques and Meditations - Hatha Yoga is so magical and healing because the asana (yoga postures) are combined with pranayama (breathing techniques) and meditation. If you don't include pranayama & meditation, it is just another stretch and tone class!
The power lies in the combination of all 3 - Asana, Pranayama, Meditation.
I have added the pranayama & meditation audio separately, and so you can include this at the end of your yoga asana practice, or do it on its own entirely.


Wellness Lifestyle Tips - Here you will receive a PDF worksheet and tips on how you can bring what you learn on your mat into the world, as well as wellness Bali tips to 'Living Yinly'. Some months I will be doing video interviews with various healers that I connect and resonate with in Bali, and sharing with you their insights and local wellness lifestyle healing tips that have made an impact on my life.

Your Instructor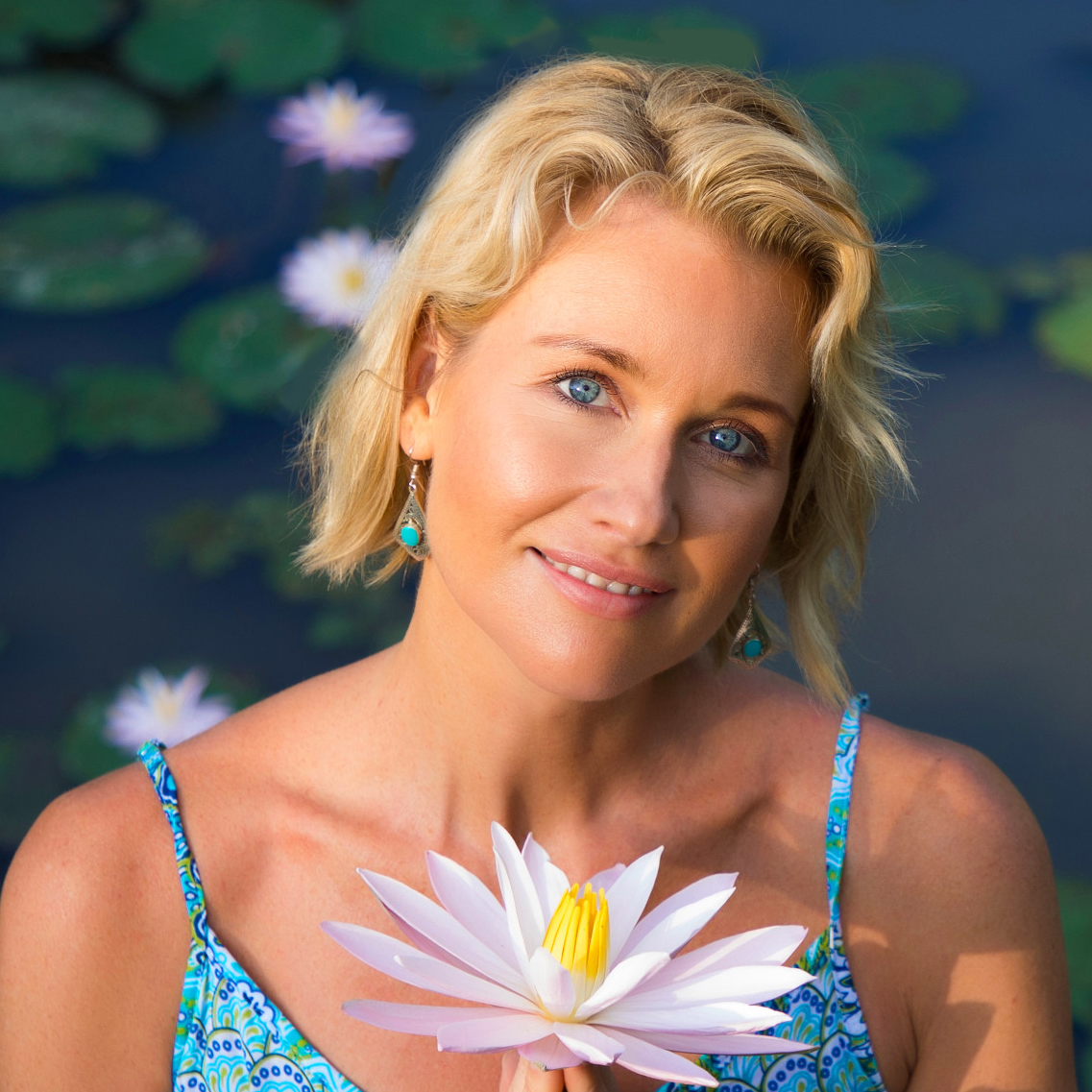 Hi, I am Sharni.
After spending 12 years in the Women's Wellness & Corporate Wellness industry, having taught more than 6 500 yoga classes, organized & facilitated many retreats world wide since 2013, started up and worked on 5 businesses, being an author, writer, speaker & Life Coach... I eventually burnt out.

Something needed to shift and change! So, I put myself on my own natural healing 'Burnout Recovery Program', healed in 10 weeks, successfully sold my Yoga Retreat Business, completely redesigned my life and moved to Bali.
I am passionate about inspiring other individuals to stress less & live more so that you can LIVE YOUR BEST LIFE (whatever that means for you)!
I believe that every human is meant to shine, to live their best life and to share their light with the world… without burning out & losing themselves in the process!
Now, I live in Bali, work smart not hard, immerse myself in the like-minded community, enjoy going to gentle daily yoga sessions at world-class studios and have a massage every second day. If you would like to join me and redesign your life, then go to www.sharniquinn.com for inspiration.
Course Curriculum
Be Resilient
Available in days
days after you enroll
Frequently Asked Questions
When does the 'Living Yinly' Online Yoga Studio start?
As soon as you sign up you get access to the 'Living Yinly' Online Yoga & Wellness Studio! Each 1st of the month - from September 2019 until September 2020 - one module is released. There are 12 modules in total.
How long do I have access to the 'Living Yinly' Online Yoga & Wellness Studio?
How does FOR LIFE sound? After enrolling, you have unlimited access to this course FOREVER - across any and all devices you own! As long as the course is active, of course:)
What if I want to cancel?
You have 30 days in which to cancel. If you do so, you will no longer have access to any of the content. But, of course, why would you revoke access to incredible content that is going to bring more calmness, peace and BLISS into your Life right?
What if I am unhappy with the course?
We would never want you to be unhappy! If you are unsatisfied with your purchase, contact us in the first 30 days and we will give you a full refund.
Can I pay with PayPal?
Yes! You can pay with PayPal for any one-off payments - so the annual payment. But if you want to pay monthly, then you can only use the credit card option.
Are the videos and audio's downloadable?
Yes! You can download the yoga videos and audio meditations so that you can access them even when you are not in wifi zone.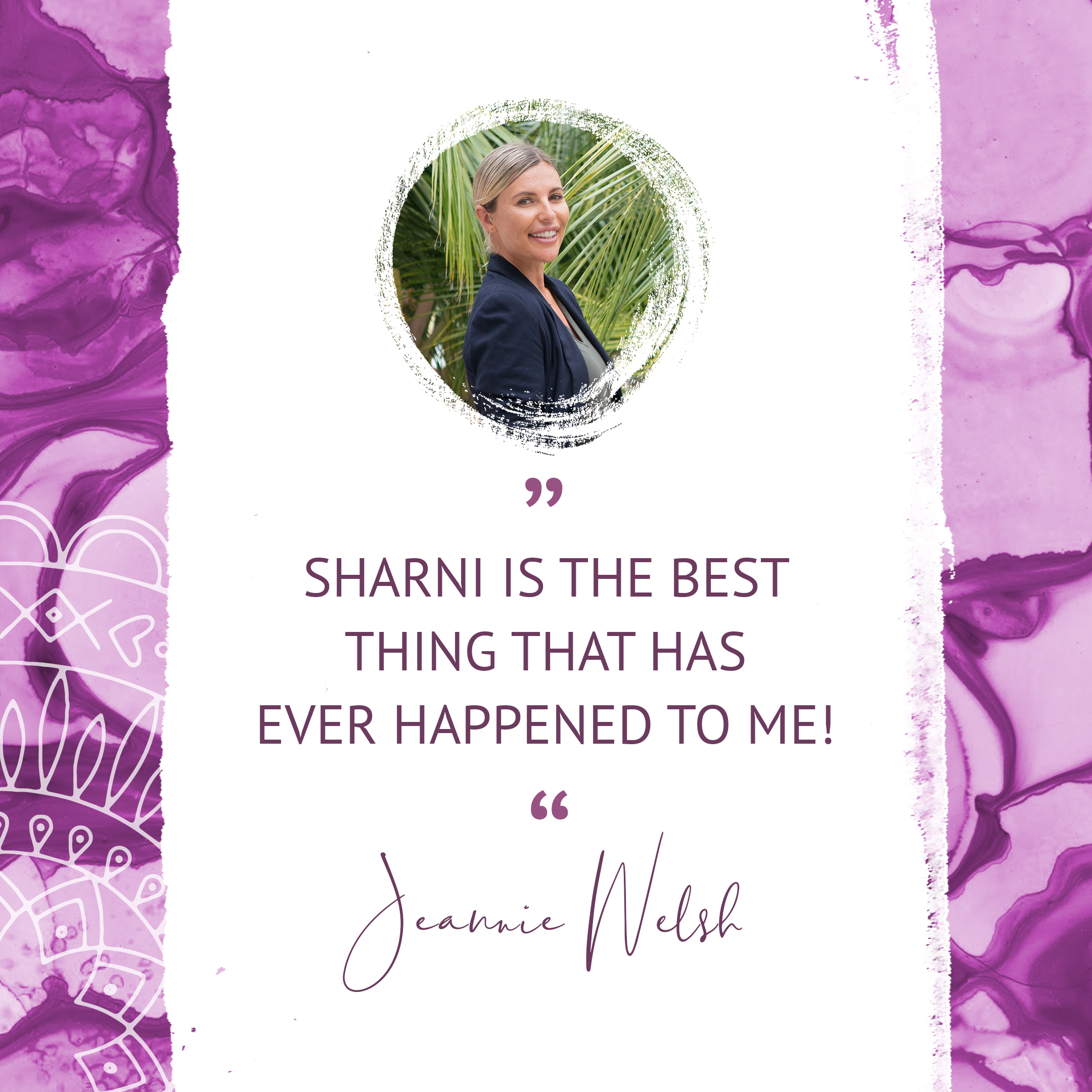 If you would like more information or have any questions, please send an email to me at [email protected]